4K History and Specifications
4K display resolution is a modern display format valued among consumers for its crisp images, vibrant colors, and versatility across devices and sizes. The term "4K" commonly refers to a display resolution of at least 4000 pixels, with aspect ratio of 16:9.  For most consumer and industrial displays, 4K equates to a standard resolution of 3840 x 2160, although some other advanced resolutions, such 4096 x 2160 are also considered 4K. 4K has a few other industry names, including UHD ("Ultra-High Definition"), 2160p, and 8MP. 4K displays can be found most often in consumer devices like TVs and monitors, but 4K resolution is also increasingly found in industrial, consumer, advertising, and digital signage applications. 4K displays are well known, ubiquitous, and supported with an ecosystem of television broadcasts, online content, hardware manufacturers, and industry forums.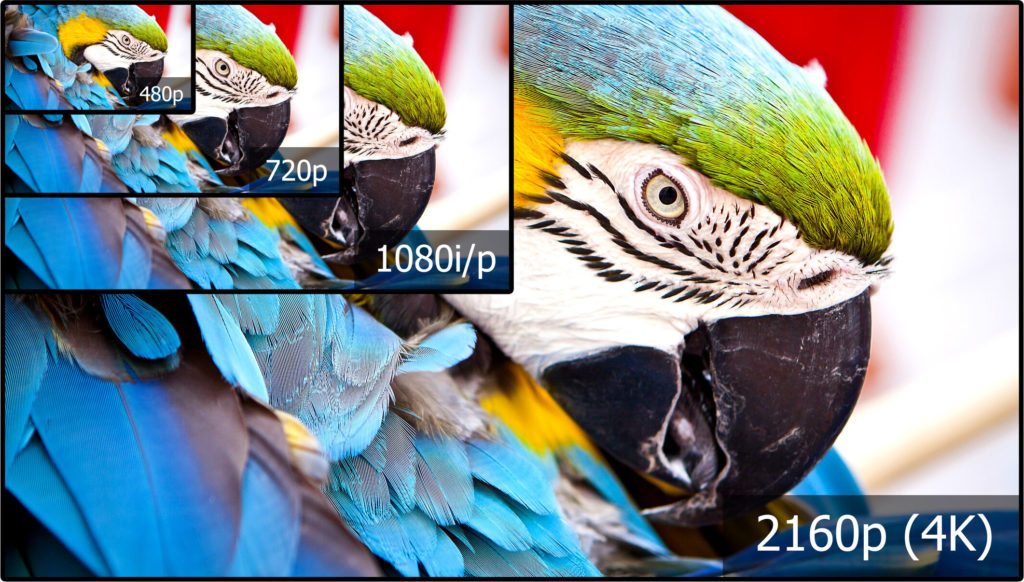 Advantages and Applications of 4K Technology
4K resolution is four times the resolution of "Full-HD", and for professions such as video and content production, this makes it easy to capture high quality recordings and present them without fear of image compression or loss of picture quality. 4K resolution also makes it easy to extract and display a single frame or image on the display. On a 4K display, fine text is legible on large screens without pixelation or distortion. 4K displays are perfect for Digital Signage applications, where the sharp and vibrant images and large available screen space makes for an eye-catching product display. Of course, the most common application for 4K displays is the consumer market, where their cost-effective price-to-size ratio and many available added features such as HDR, and other smart technologies, make 4K TVs an attractive TV option for most families.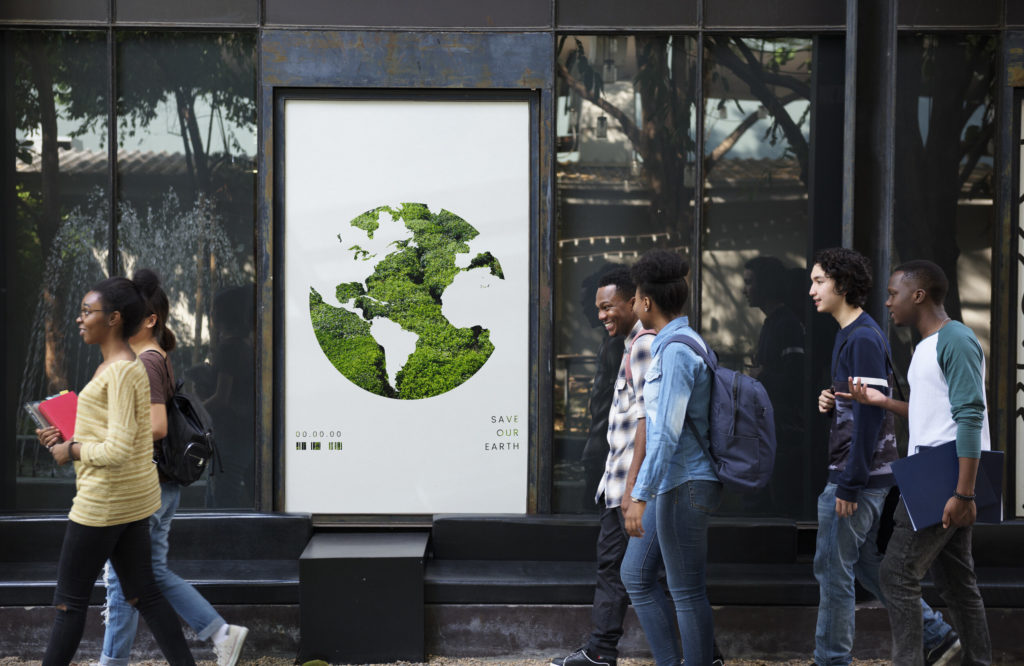 AGDisplays 4K Display Kit
In most cases, it is rare to find a 4K display below the 40" mark.  AGDisplays has bucked and shrunken the standard trend of 4K displays by introducing our highly adaptable 13.3" display with traditional 3840×2160 4K resolution. We selected this size because of its versatility across applications.  AG133KA-004N-NNG-V1 is an industrial quality display with the technical features of an advanced consumer display. This display is large enough for fine text to be easily visible at standing distance, while it is small, thin, and light enough to remain easily portable. For example, this display fits perfectly as a 4K automotive console display; with its symmetrical viewing angles, it can be clearly seen by passengers and driver. AGDisplays 4K display makes an excellent human machine interface, or even portable media interface, due to it low power consumption and crisp image processing. AG133KA-004N-NNG-V1 is AGDisplays' modern 4K display solution, incorporating eDP interface. Originally designed to replace the slower and bulkier LVDS cables, eDP allows AGDisplays 4K Display to reach even greater color depths with our 4K display producing approximately 1.06 Billion colors with 8-bit RGB or color depth.
AGDisplays 4K LCD Controller
AGDisplays 4K controller AGMULTI-12-EDP-V3 is included in each of our standard 13.3″ 4K display kits. We've worked hard to include one of the most advanced and customizeable LCD controllers available with our 4K display kit. By converting the native eDP interface of the display, our controller is capable of using multiple well know consumer inputs such as VGA, HDMI, and DisplayPort. Our AGMULTI-12-EDP-V3 4K display controller provides a long list of excellent features, including increased panel display quality, Picture-in-Picture capability, dual windows, auto display configuration, auto signal detection, auto scaling function, and smart OSD adjustment.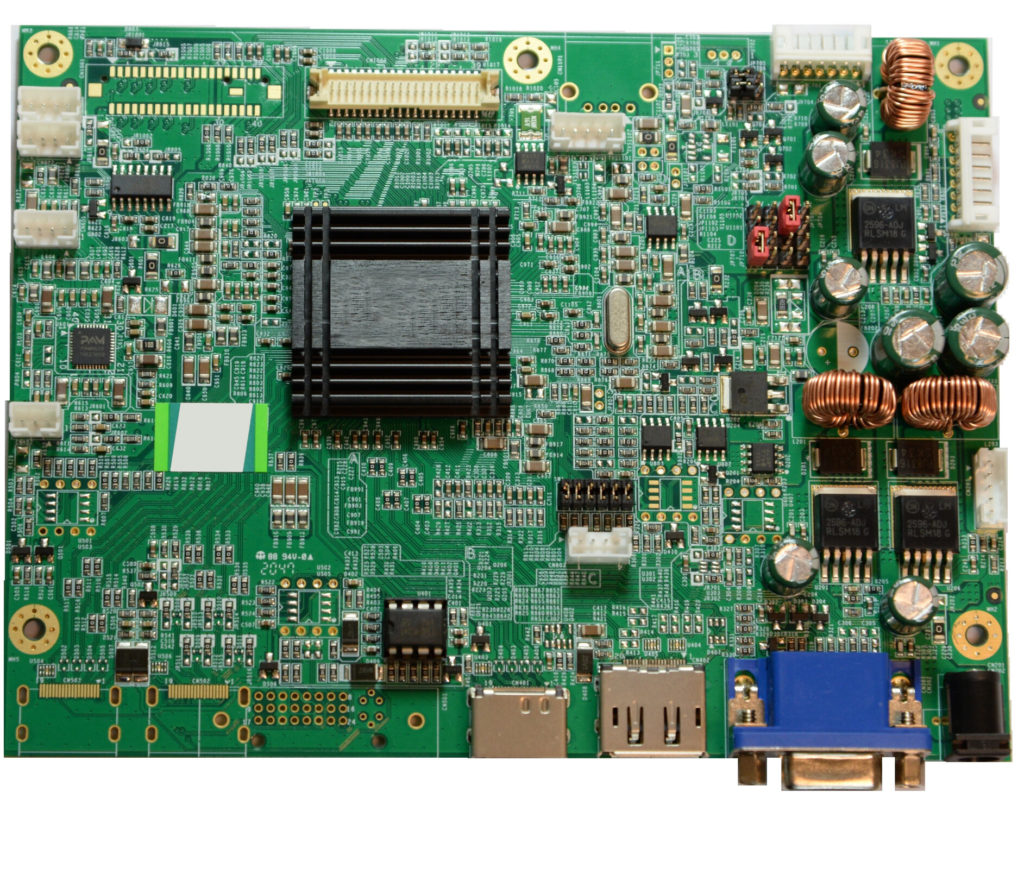 4K Display Enhancements
Among the many great advantages of an AGDisplays 4K display is the customization capabilities and design services provided by us here at AGDisplays. We offer many great value-add and service enhancements available for our 4K display kit. Some of our standard options available to the customers of our 4K display include chemically strengthened coverglass and acrylic lenses, the addition of a PCAP or resistive touch screen, enclosure design services, and EMI and optical coatings. 
In closing, 4K resolution is a resolution set to remain a standard due to its high quality image display, and low price point across many sizes. AGDisplays offers a unique and adaptable 13.3″ 4K display with our powerful and capable custom 4K LCD controller board. If you would like to know more about our 4K products, please visit www.agdisplays.com, or ask us about our part number AG133KA-004N-NNG-V1.