AGDisplays recently was in attendance exhibiting some of our products and services at the AEU Suppliers Fair 2017, held in beautiful Montreal, Quebec Canada. Hosted by Future Electronics, the AEU Suppliers Fair is the culmination of an intensive 11-day educational crash course, and is meant to give engineers and suppliers a chance to interact, share knowledge, and build relationships. Represented by Vice President Michael Faryna, AGDisplays was on-hand to present our unique integrations, rugged tablets, and OCA bonds. Between meeting with the top brass from across the industry, and entertaining engineers from the tech world, Mike was able to snap some photos of his time spent at the event:
"I was excited to be part of such a great summit of engineers that allowed us to not only showcase our capabilities, but to speak to them about their customers specific needs." VP Michael Faryna reflected of the show.
"With an ever-evolving landscape that LCD's are being introduced to, we need to react quickly to the needs of our customers and their unique requests. Often-times, displays are being implemented into products that have never used an LCD as a user interface before, and learning what obstacles and challenges these customers are having can help us not only alleviate those challenges, but allow us to serve as a unique support tool for them. Learning about this from the engineers who are interfaced directly to these customers is a great advantage, and I was happy to capture that opportunity at this event.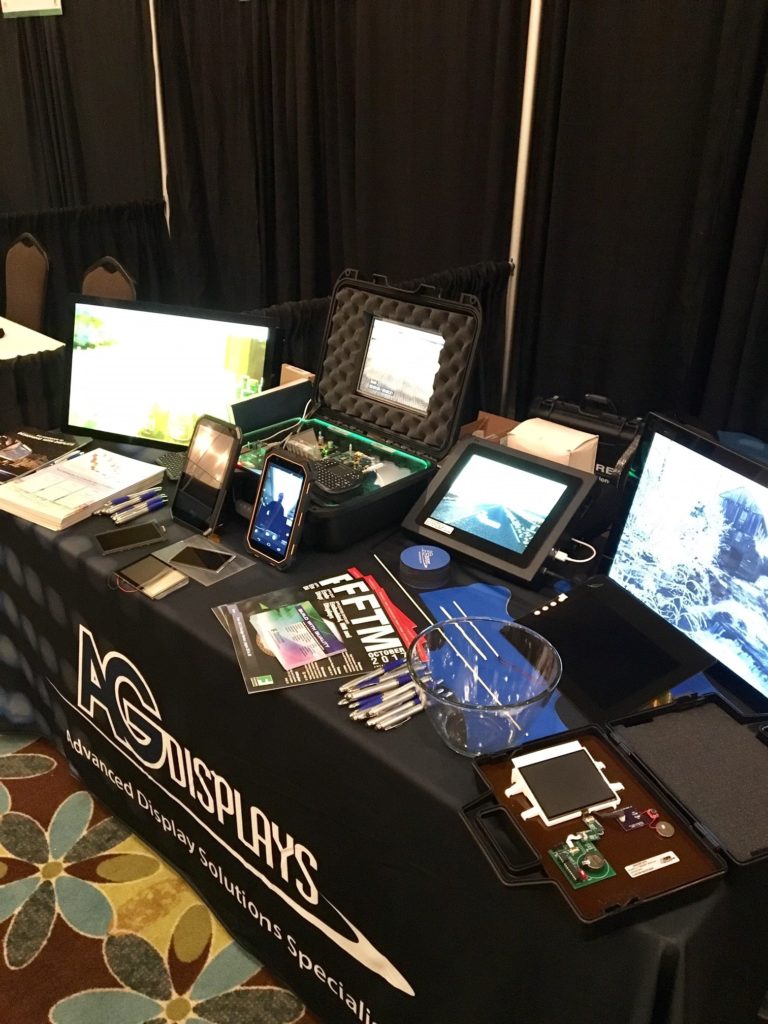 Overall, the show was a summit of engineers who were in Montreal for training. This supplier fair was a fun event with food and drinks, so the relaxed atmosphere made you feel like you were at a wedding reception swelled with technology!"
AGDisplays is grateful for the opportunity to work with the brightest minds across the technology world, and looks forward to future conventions.