Tablets, since their inception, have blurred the line between toy and tool, novelty and necessity. Even high-end consumer products from famous manufacturers are meant to be half computing portal, and half fashion accessory. Despite being caught up in the crossroads between the desktop PC and the smart phone, the tablet has become a keystone for work place efficiency. By offering a grip into the computing world, tablets have become a reliable, efficient, and cost-effective way to bring connectivity into the hands of employees.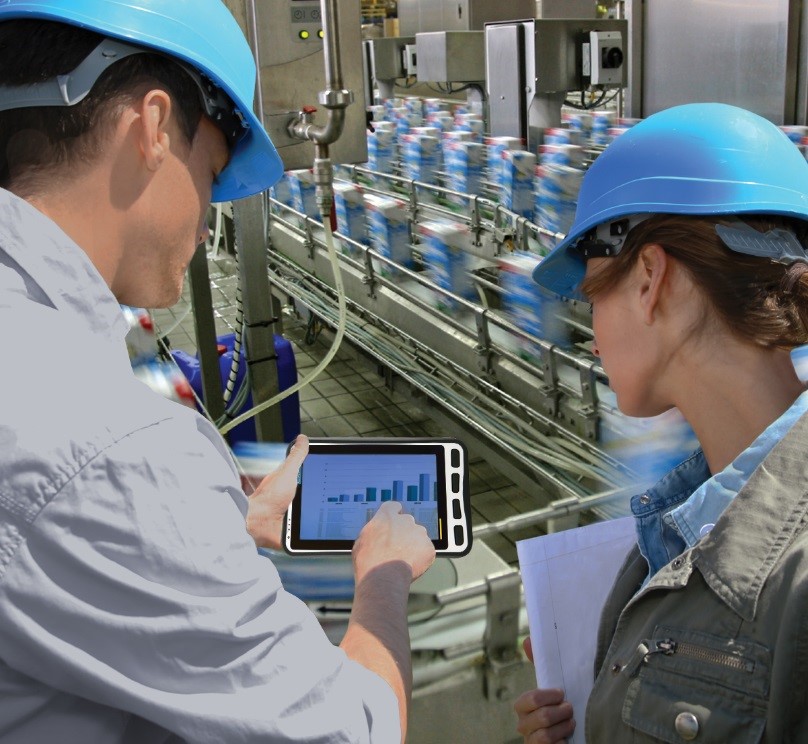 The tablet offers many advantages over its extended family of phones, PDAs, PCs and eReaders. First and foremost is price. There is an immense amount of flexibility in the pricing of tablets, and solid performance can be found across the spectrum. Low priced tablets are great for basic functions like data management, while high end devices can do everything that a comparable laptop can do, but with longer battery life and more portability. This ability to drive productivity on the go has given tablet use a major boost in certain industries. Industrial manufacturing, restaurants, retail, and military are all examples of the wide variety of professional applications that a tablet is suitable for.Outdoor use, by trades from oil riggers to policemen, is a variable that many tablet manufacturers fail to prepare for. Standard tablets offer very limited protection against the elements, and may be unusable in certain predicaments like a rain or dust storm. Because of these limitations, AGDisplays has introduced a portfolio of ruggedized tablets available for use in non-standard situations. These tablets offer all of the specifications of high-end consumer tablets, but with the addition of features that not only protect the device, but extend its lifespan, and expand its capabilities as well. Some of these features, like military grade components, shock and drop testing, and ingress ratings let a ruggedized tablet far exceed the capabilities of a normal "off the shelf" device. These enhancements are developed through months to years of laboratory research and testing, and have a longer overall product lifespan and production cycle than the average 6-month release cycle of consumer tablets. This means that even with a higher potential initial cost, the extra protection and reliability can mean considerable savings in the long run.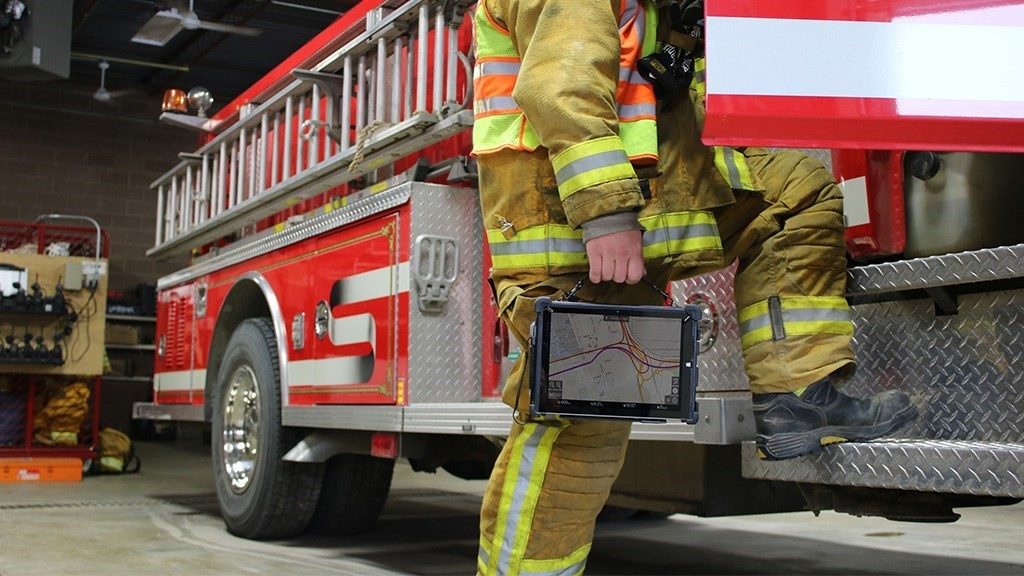 AGDisplays rugged tablets have a wide range of potential applications. Our tablets can be used as industrial machine controls, point-of-sale customer interaction, handheld GPS and for real time communication in the field by public workers, police, EMS, and military. Available VESA mounting means there are many standard mounting options, from vehicle dashboards to tabletop brackets, and the ability to pair a new or familiar operating system with the superior durability of a rugged tablet gives access to critical computing power in crucial situations. Our rugged tablets not only give the user the ability to input and track information on the go, but also to access that information on the fly and share it with other workers in the field. Quick communication is key in many environments, and a rugged tablet brings that access right to your fingertips.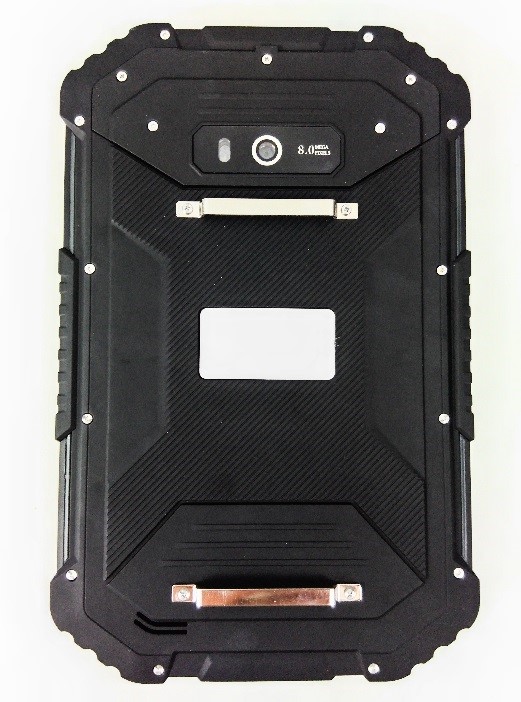 Many of our ruggedized tablets feature a modern Windows operating system, which is not only flexible in its potential applications, but easily integrated into existing systems.Other models feature Android OS, which is a reliable interface that can be mastered quickly by the user. Many of our models feature waterproofing, scratch resistance and protective rubber shells, while others forgo some of the more extreme defense in favor of smaller size or lower price. Finding the right tablet for your application is as easy as visiting our website store.agdisplays.com and comparing for yourself!
PRODUCT SPOTLIGHT: AG070-A-HD-4-3-IP67-V1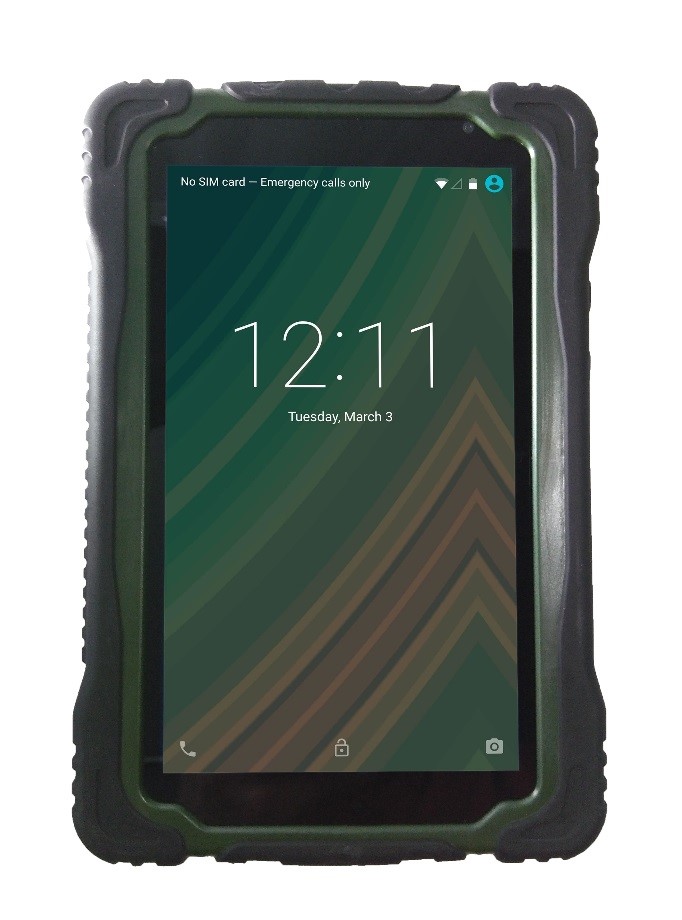 AGDisplays' line of rugged tablets feature some of the strongest, most versatile tablets available today. Designed to perform in harsh outdoor environments, AG070-A-HD-4-3-IP67-V1 is a 7.0" tablet with a molded rubber shell and sunlight readable display. This IP67 rated tablet is dust tight, and submergible in up to 1m of water, with a highly sensitive, highly durable capacitive touch screen. The 1000 cd/m² full-HD display reduces glare and is easily visible even in direct sunlight.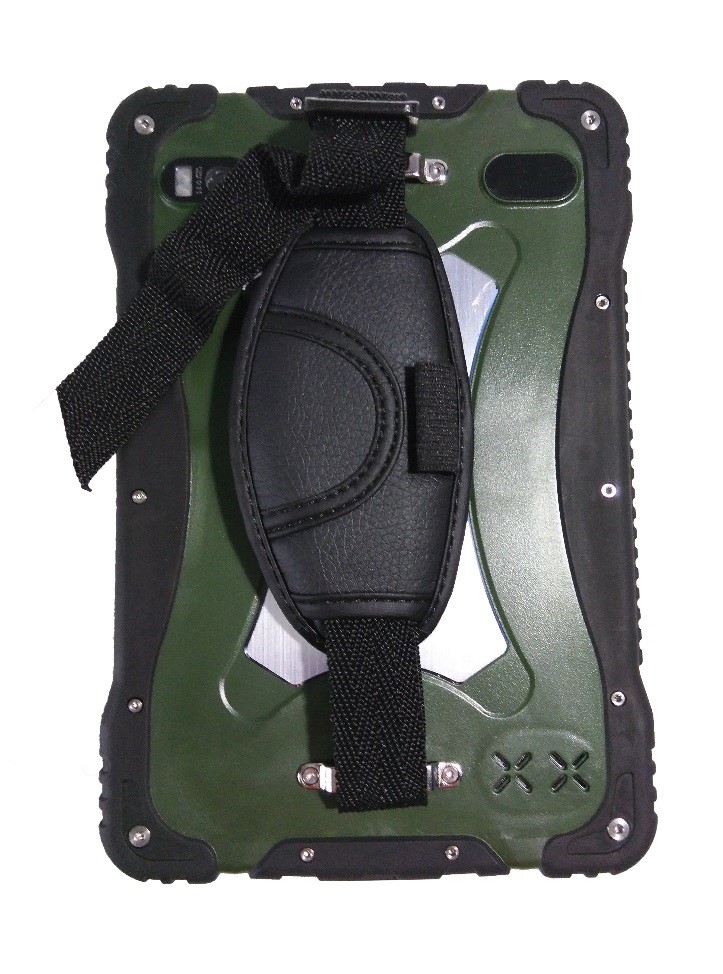 Internally, the AG070-A-HD-4-3-IP67-V1 is driven by a Quad-Core processer and runs Android 5.1 to ensure seamless functionality on a familiar yet powerful OS, while 4G, Wi-Fi, Bluetooth support bring true portability and interconnectivity to this device.
PRODUCT SPOTLIGHT: AG080-A-WX-4-1-IP68-V1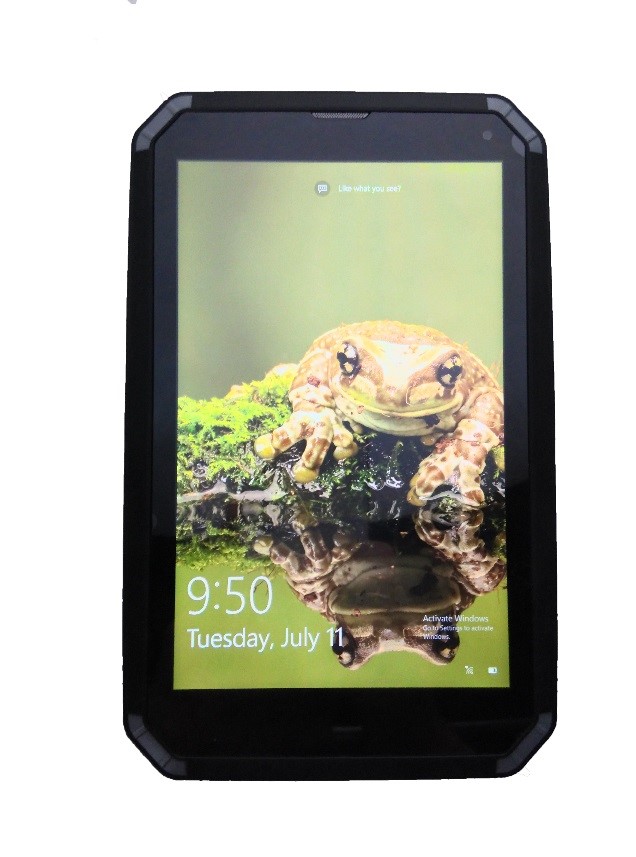 For rugged tablets, you won't find much more capable than the AG080-A-WX-4-1-IP68-V1. This tablet is meant for use in extreme outdoor and industrial environments, with an IP68 rating that guarantees protection against both dust contamination and submersion in up to 1.5m of water. The build quality is immediately apparent as soon as slip you hand behind the tablet's rear leather strap and feel the solid rubber shell for yourself. An 8" IPS display is housed behind by a 5-Point capacitive multi-touch touch screen that is scratch resistant and durable. Mounting options include brackets and available stands that allow you to secure this tablet for a multitude of operations.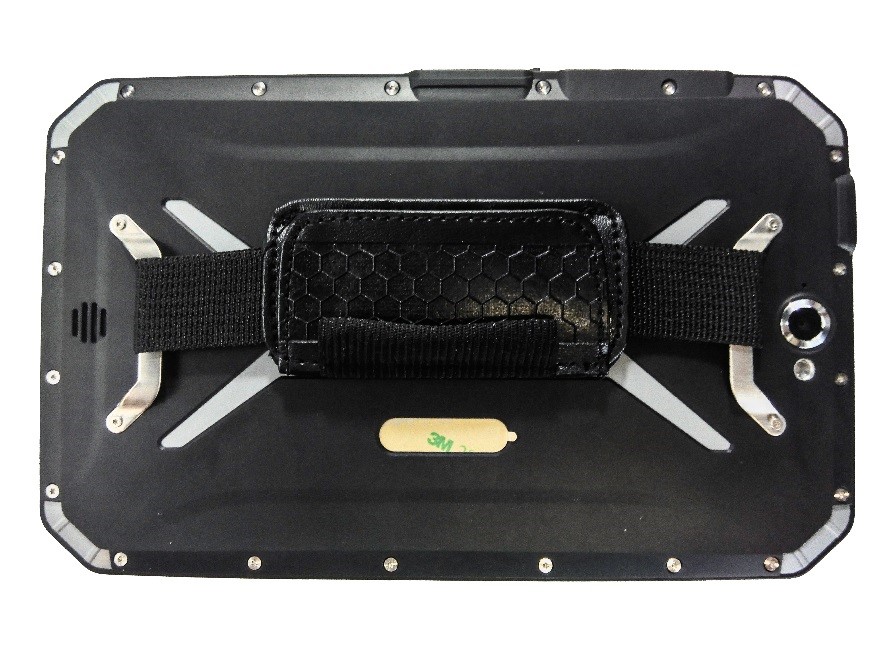 Behind the glass and beneath the rubber, the AG080-A-WX-4-1-IP68-V1 relies on an Intel based Quad-Core processor running Android 5.1, with enough power for intensive apps and complicated computing. A wide range of audio and video codecs ensure that media functions seamlessly, and the Lithium Polymer battery means you can easily make it through the workday without worrying about a charge.The AG080-A-WX-4-1-IP68 also comes in a Windows 10 version, offering all of the same features on the most up-to-date version of the Windows operating system, turning this tablet a fully functioning mobile PC.
PRODUCT SPOTLIGHT: AG101-A-WQ-8-2-IPNA-V1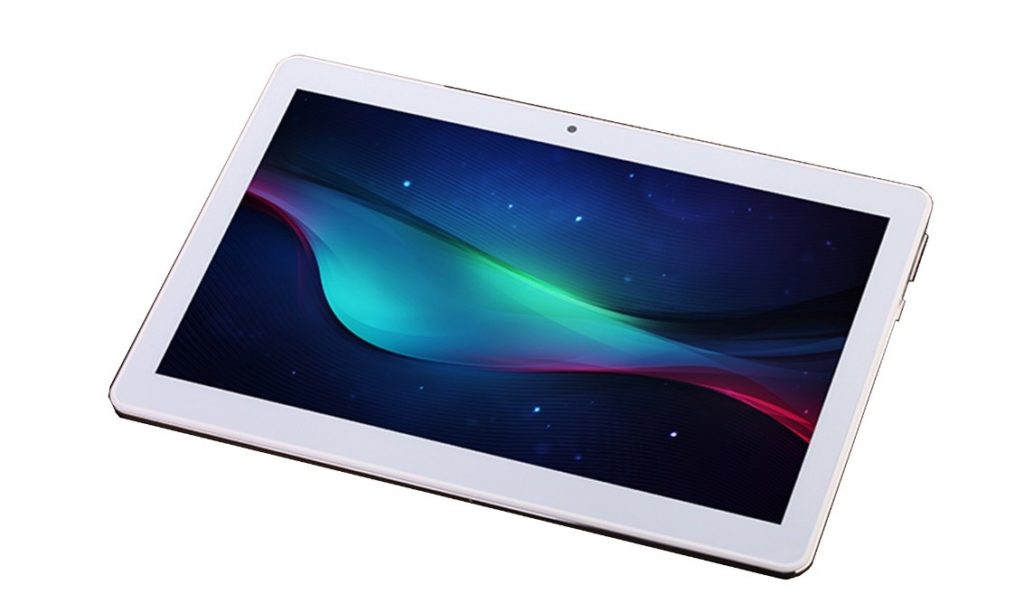 If your needs aren't geared towards a fully ruggedized tablet, AGDisplays also offers tablets without the more extreme features. The AG101-A-WQ-8-2-IPNA-V1 is one example of a high functioning tablet that forgoes the IP rating and mounting options, and instead focuses on packing as much punch into the most aesthetics device possible. The AG101-A-WQ-8-2-IPNA-V1 is a beautiful tablet with a brushed aluminum back cover that is available in multiple colors. 10.1" IPS HD screen has an eye-popping 2560 x 1600 resolution, while the capacitive multi-touch touch screen offers smooth and intuitive interaction.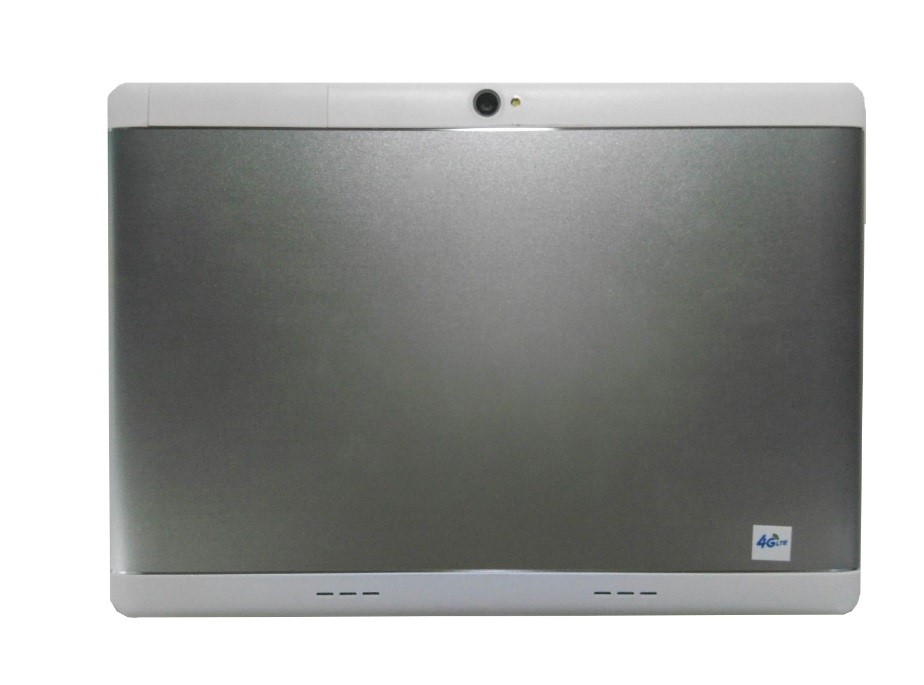 Inside, an Octa-Core processor is the engine to the Android 6.0 operating system, while both the on-board and expandable memory provide all the extra space needed for apps and media. Functionality with LTE, 3G, Wi-Fi, Bluetooth and GPS make this a global tablet, perfect for business and travel.This tablet looks, feels and performs high-end, but is shockingly affordable.
AGDISPLAYS AND FUTURE ELECTRONICS
AGDisplays had teamed with Future Electronics, one of the worldwide leaders in electronics distribution, allowing us to offer rugged tablets across North America and globally. At AGDisplays our journey has transformed us into becoming industry leaders in enhanced and rugged displays. We are committed to the most innovative and robust LCD solutions available, including complete LED and touch screen customization, and complex repairs. Our tablet division carries that same determination. Future Electronics has long been a pioneer in the electronics market, and their close relationships with customers and suppliers, and devoted engineering support give them the well-deserved trust that is integral to the industrial world. Together, we venture to bring the most state-of-the-art tablets to professionals across all fields. Click here to learn more, browse, and purchase tablets from our selection.