AGDisplays LCD digital signage technology can put your business's advertising and interactivity in front of the customer. Whether indoors, outdoors, or in extreme conditions, our off-the-shelf products offer a wide range of completed advertising displays and parts, while our custom solutions can be made to accomplish a variety of goals. Working together with our partners and customers, AGDisplays can create the perfect digital display solution to promote your brand, enhance your customer's experience, and relay important public, product, and safety information.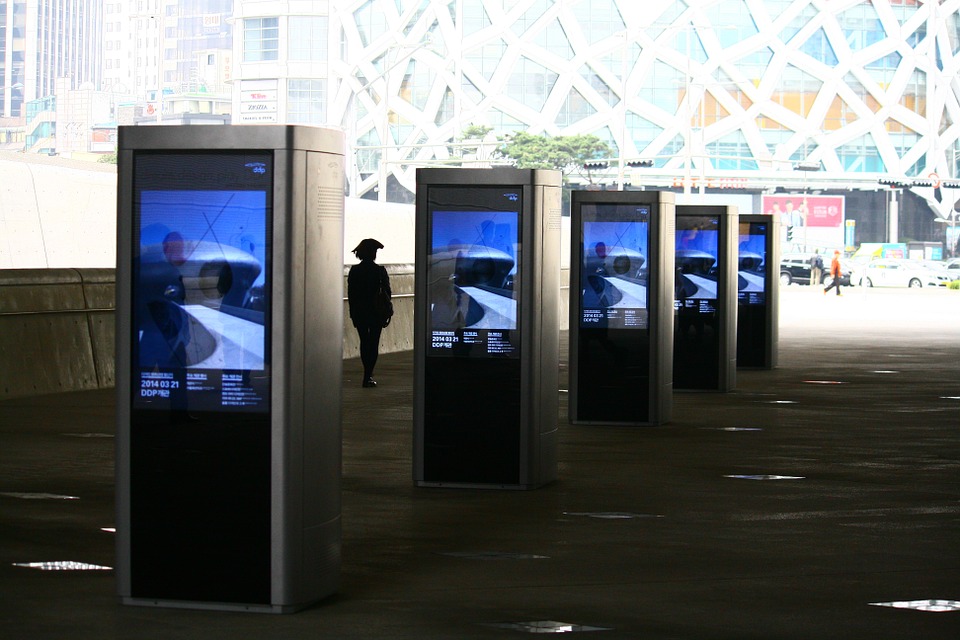 Why Choose a Digital Display
AGDisplays' electronic displays are perfect for industries like transportation, retail, and restaurants, for applications like gas-pump displays, and check-out lines, and for high-traffic areas like bus stops, airports, or malls and supermarkets. AGDisplays digital signage helps to engage the customer and guide them toward brand purchases through vibrant images and touch interactivity. For example, Wiki states that: "over 20% of restaurant operators experience a 5% sales lift after incorporating digital signage in their service sectors." Our displays are the perfect canvas for your creativity, allowing your company to showcase presentations, advertisements, and information. Many of our digital displays come ready-to-play with built in media players and/or Android operating systems, meaning media can often be loaded directly via physical connection like VGA or HDMI signal, through storage devices like SD or USB cards, or wirelessly via WIFI or Bluetooth. Once your content is ready, many third-party digital management apps are available to help coordinate and direct your digital content campaign.
Our digital screens allow a business to easily showcase its products and services and can be updated with new information at any time, giving flexibility to sales and promotions, or real-time updates to travel and weather information. All of this can be showcased via static images, moving pictures, and interactive prompts on a display that can be the centerpiece of your space, or subtly integrated into the surrounding brick-and-mortar. Changing and updating your message can be done simply and simultaneously across all networked devices, keeping your message up to date, and your customers in the know. Our displays can be designed for low powered 24/7 usage, making them an eco-friendly choice over traditional print advertising and billboards. Finally, savvy business owners can sometimes sell time on their displays to third-party advertisers, turning their own digital device into a more direct money-making venture.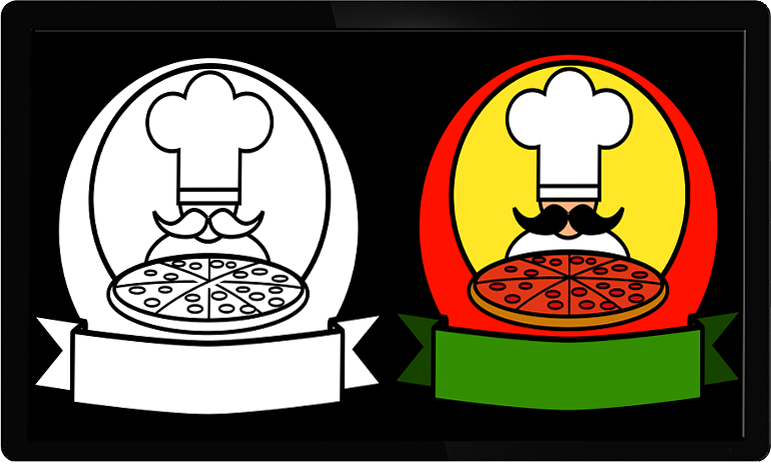 AGDisplays digital signage displays range in sizes from 17" to 84", and fit a variety of needs from interactive point-of-sale advertising, to large free-standing digital kiosks. Our digital signage is designed with rugged plastics, metal chassis, and industrial grade components. AGDisplays off-the-shelf product AG315HV-CF04N-NNU-V1 exemplifies the versatility of our digital signage design by combining the power of an Android based media player with a content-ready 31.5" HD display. This display is WIFI and Bluetooth capable, and can be rotated to portrait or landscape orientation (or even used in split-screen), which along with standard VESA mounting on the rear of the display, offers many installation and application options. The symmetrical viewing angles provided by this sign make it perfect for hanging in restaurants or bars, as the display can be seen clearly from customers at all angles. Typical applications for this type of signage might be a menu board in a fast food restaurant, for displaying corporate announcements in a company break-room, or to provide more information to guests in a museum.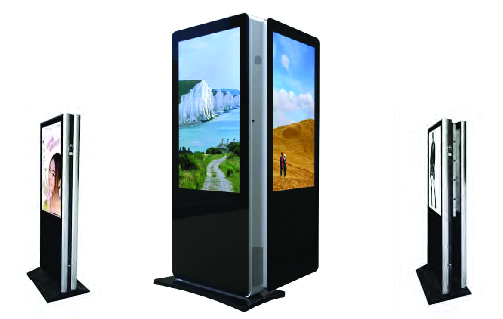 AGDisplays AG550HM-OS15N-ITU-A2 is a double-sided outdoor digital kiosk perfect for outdoor plazas, boardwalks, and travel hubs. This IR touch enabled display allows user interactivity and information personalization, while the high-bright 1500 cd/m² LED backlight and symmetrical viewing angles keep this display visible from any side – even in direct sunlight. The IR touch screen is a comprised of a rugged touch foil and tempered glass with a durability of up to fifty million touches, giving this display excellent reliability even in high-traffic areas. An optional Windows or Android operating system offers a wide variety of content and intuitive system controls. Typical applications for this display are: to provide travelers with real-time information, to allow ticket or concession purchases, mall directories, or large interactive ads.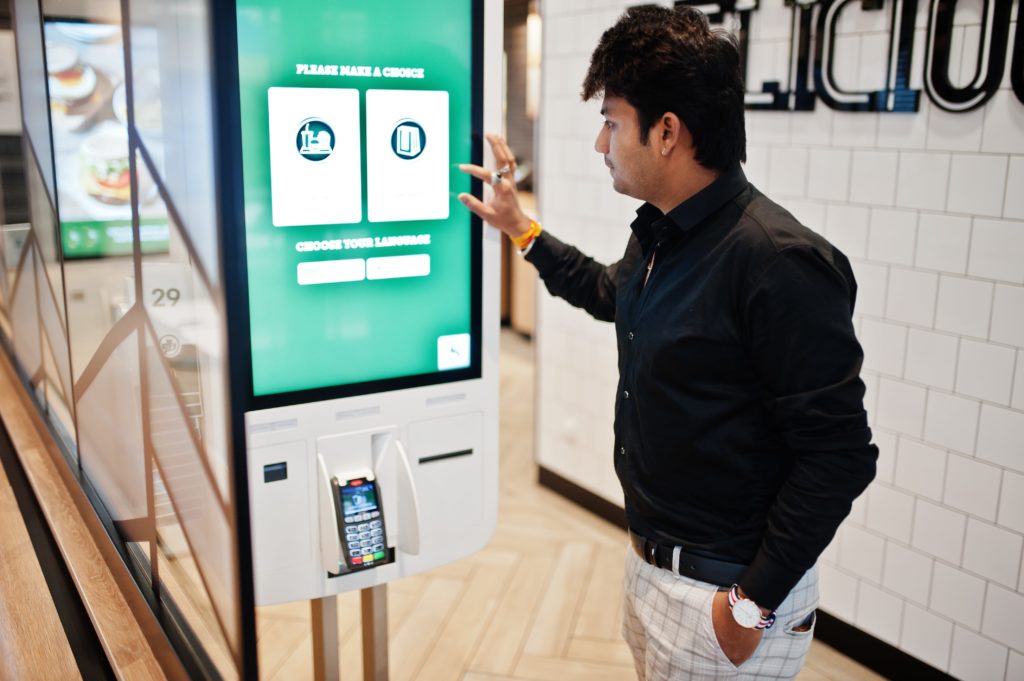 AGDisplays provides an extensive list of digital signage solutions for all ranges of industries and applications. From rugged to elegant, our Indoor/Outdoor, free standing, and touch display solutions let you put your business's message in front of the customer. Familiar operating systems and easy to set up devices make your digital advertising as seamless as possible.
To learn more about AGDisplays digital signage, or to begin your own display project, please visit our website at http://www.agdisplays.com.